Hub & Spoke offers coworking and private offices on a monthly basis. It's easy to get started and there's no long term commitment. You can get all the details by visiting our Membership Plans & Pricing section. Desk spaces are limited so please check-in prior to arriving for current availability.
New to coworking? Welcome! Contact Us to schedule an in-person or virtual tour. Or simply sign up here to book a desk.
"The mission of Hub & Spoke is to support our community by providing a shared office space for productivity and collaboration."
-Owners Brian and Jamie Getz of Morton, IL (pictured)
Member Benefits:

Open workspace with floor-to-ceiling windows
High speed fiber internet from i3 Broadband
Complimentary coffee and cold drinks
Variety of desk heights and ergonomic chairs
Online booking calendar
24x7 secure access
Conference Room use (photo HERE)
All-in-One B&W Printer
Bike parking
Main Street location near two free public parking lots
Enlarge map
Hub & Spoke's location has been awarded a Walk Score of 71 in recognition of the "walkability" to many other amenities in downtown Morton. In addition to being across the street from Village Hall, we're within a few blocks of several restaurants, bars, business services, banks, shopping, salons, a fitness studio, Memorial Park, and Eli's coffee shop.
Hub & Spoke Coworking
115 N. Main Street
Morton, IL 61550
Hub & Spoke is just a short drive from the nearby cities of Peoria, East Peoria, Pekin, Bartonville, Washington, Metamora, Germantown Hills, Eureka, Tremont, Groveland, and Mackinaw. If you're coming from the interstate (I-74 or I-155) you can download driving directions here.
We're right in the heart of Morton. In terms of U.S. Presidents, think of us like #4 James Madison. We're after Jefferson but before Jackson.
Special thanks to our friends:

High speed internet by i3 Broadband
Downtown beautification and public parking lots by Village of Morton
Support from Morton Chamber of Commerce and EDC
Art pieces by local artist Gina Perillo
Art pieces by local artist Mary Cunningham
Kinsey Woodshop
Hey, that's us in the news!

Roberts, S. (2022, May 26). Open for Business: Morton coworking space prepares to celebrate expansion
Stein, S. (2022, February 14). Remote work is so popular that this Morton business is running out of room
Hub & Spoke is proud to sponsor:
Morton Junior High School Helpathon, 2022 (video)
Lincoln Elementary Day of Awesomeness, 2022 (video)
Morton Pumpkin Festival Guidebook, 2022 (video)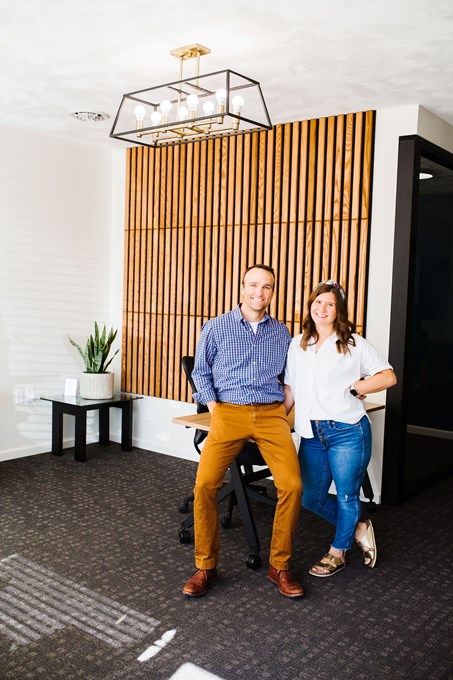 Get in touch with us
Contact details
Hub & Spoke
115 N. Main Street Morton, IL 61550